Meet Our Doctors
Are you looking for a doctor with a wealth of experience, who you can trust to look after your primary healthcare needs in a professional and caring manner? Our team of highly qualified and experienced doctors come from a wide variety of backgrounds. Their range of interest areas are diverse and all doctors collaborate on a regular basis to share knowledge with each other.
To help you find a doctor that's right for you, please read their profiles below.
Dr Francesca Bryant
General Practitioner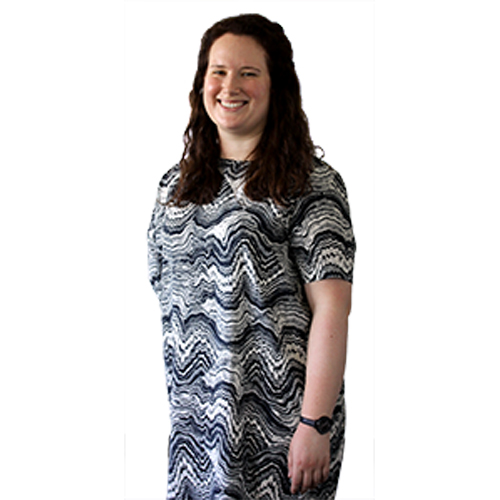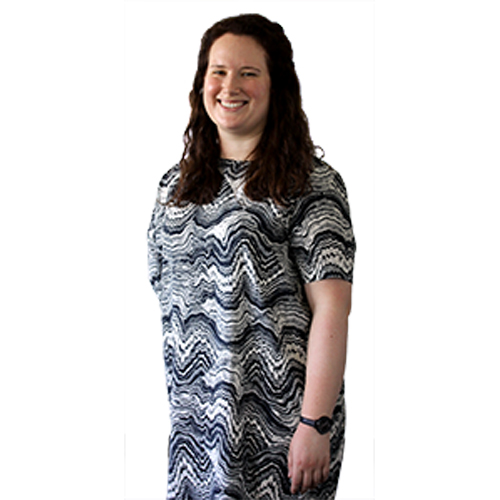 Dr Francesca Bryant
General Practitioner
MBChB, MRNZCGP
Dr Bryant graduated from the University of Otago in 2011 and since then has worked in Hawkes Bay, Auckland, Middlemore and North Shore Hospitals, with a focus on internal medicine. She is currently completing the GP training scheme.
Francesca is passionate about chronic care medicine, womens' health, fertility and travel medicine. Originally from Christchurch, she has also lived in Singapore and Canada over the years. However, she loves Auckland and remains committed to living here.
When not at work, you can find Francesca tramping, at the yoga studio, sampling Auckland's culinary delights or travelling.
Please note Dr Francesca Bryant is not currently taking on new patients.
Dr HuiVern (Aaron) Wong
General Practitioner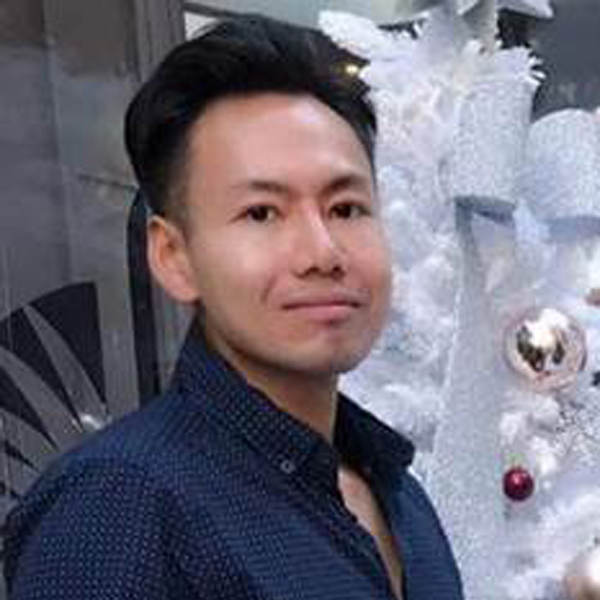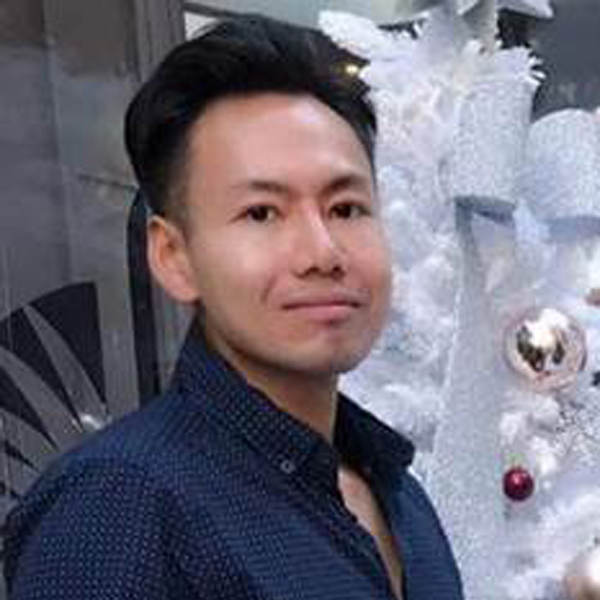 Dr HuiVern (Aaron) Wong
General Practitioner
MBChB (Otago)
Dr Aaron Wong acquired his medical degree from the University of Otago (NZ). After graduation, he worked in multiple medical, surgical and paediatric specialties across Northshore, Waitakere and Auckland hospitals, before deciding to move into general practice.
He is a member of the Royal NZ College of GPs. He has a special interest in minor surgery and aesthetic medicine and is looking to forward his studies in these areas.
Dr Wong was born in Malaysia, but completed his secondary school and university education in New Zealand. He is accustomed to working with people from different cultural backgrounds and is fluent in both English and Chinese (mandarin).
Outside of work he enjoys sport, a stroll on the beach and the occasional short hike. He is also a keen learner and ensures that he is constantly up to date with current medical information
Dr Praveen Thanthrige
General Practitioner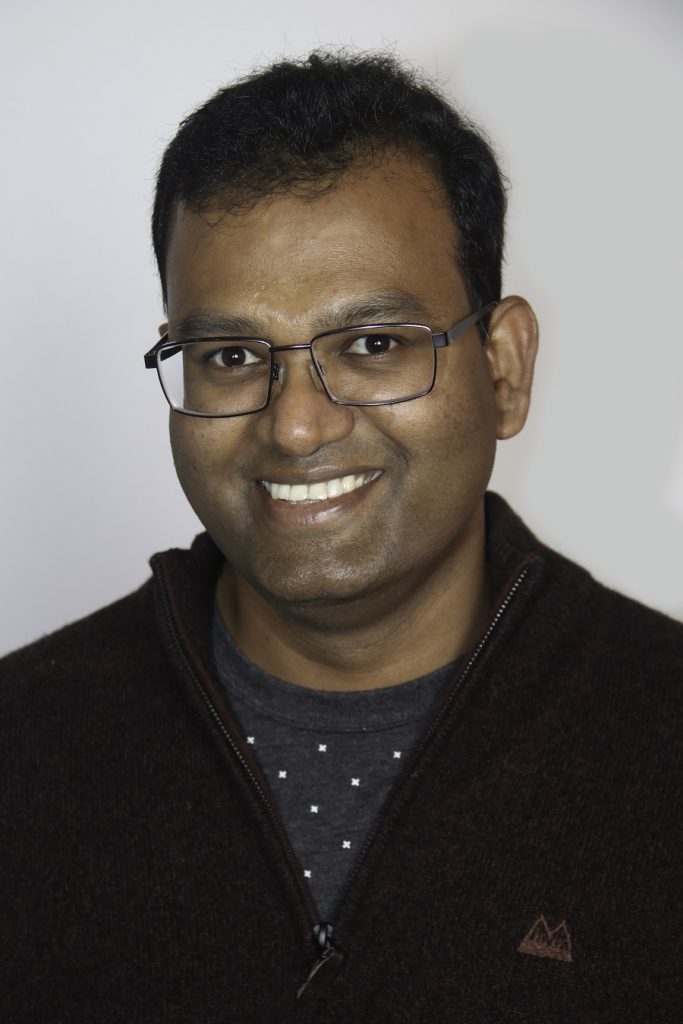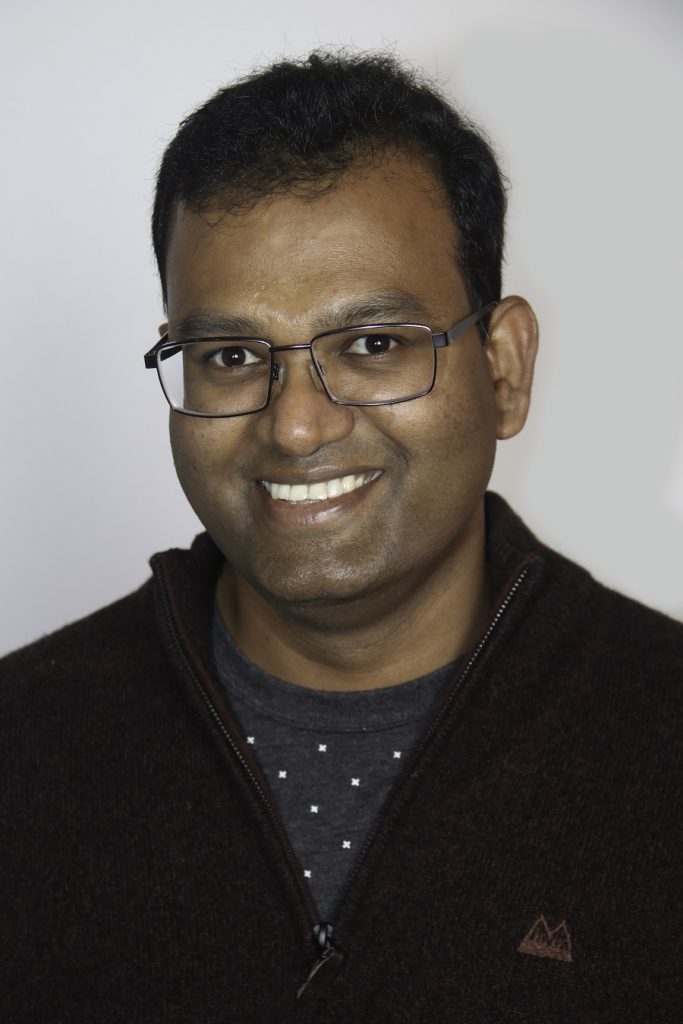 Dr Praveen Thanthrige
General Practitioner
MBBS (Sri Lanka),  PGcertWomen's Health ( University of Otago), Certificate in Dermoscopy ( Skin Cancer College Australasia), Certificate in Skin Cancer Medicine ( Skin Cancer College Australasia) 
Not accepting any new patient enrolment's
Dr Thanthrige studied at the University of Peradeniya in Sri Lanka, graduating in 2007. After working for three years as a medical officer in Sri Lanka including rural hospitals, he moved to New Zealand in 2011. He has spent the last four years working in Auckland hospitals, mainly at Waitemata DHB doing various rotations including General medicine, Orthopaedics and extended rotations in Womens' health, General surgery and Emergency medicine. Praveen commenced GP training in December 2016 and is currently working towards Fellowship with the Royal New Zealand College of General Practitioners.
Praveen believes in the holistic approach to patient care, the continuity of care and the concept of "family doctor" when looking after his patients. His sub-speciality interests include minor surgery and skin lesions/dermatoscopy and plans to further expand his knowledge in these areas. He has done a recent post graduate certificate in Women's Health at University of Otago and frequently attends various seminars, symposia and workshops to keep himself up to speed with the constantly updating medical knowledge.
Being Sri Lankan, Praveen is fluent in English and Sinhalese and enjoys going on nature treks/walks and listening to music as a form of relaxation during his spare time. His other interests involve computers and electronics, motor mechanics, cooking and spending time with his family.
Dr Sylvia Patricia "Trixie" Yam
General Practitioner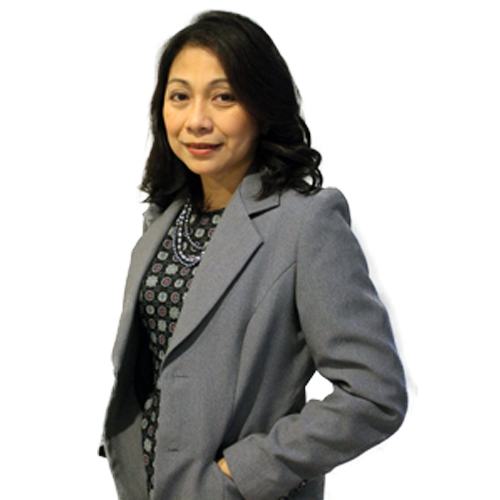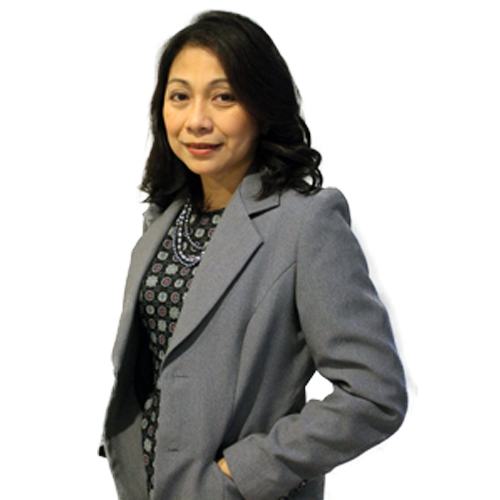 Dr Sylvia Patricia "Trixie" Yam
General Practitioner
BSc, MD
Not accepting any new patient enrolment's
Trixie graduated at De LaSalle Health Sciences Institute, Philippines in 1991. Prior to this she studied four years at University of Santo Tomas where she gained her Bachelor in Science, Major in Psychology.  She attained ten years of clinical practice as an Internal Medicine specialist in The New Medical City and St. Luke's Medical Centre, two prestigious hospitals in the Philippines. Prior migrating to New Zealand in 2009, she was Head of Medical Division of Fortune Care, a major health insurance company.
After passing her New Zealand competency exams, Dr Yam worked as junior doctor in a variety of hospitals – North Shore, Waitakere and Starship. During her tenure, she embraced diversity in the workplace and honed her medical knowledge working with numerous cases.  Her specific interests include Internal Medicine, Women's health and Paediatrics.
Trixie is fluent in English and Tagalog. Outside the clinic, she loves designing and creating jewellery, reading a novel and spending time with her family.
Dr Manuel Fontanilla
General Practitioner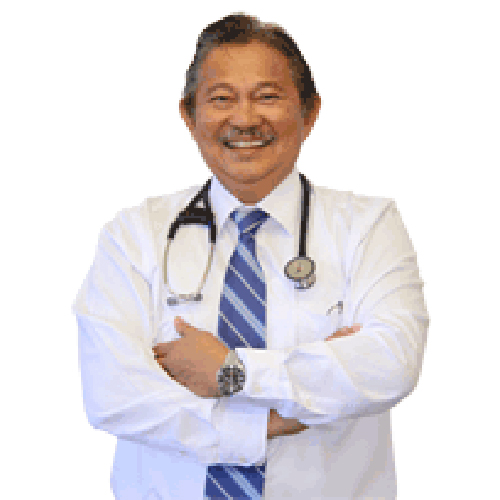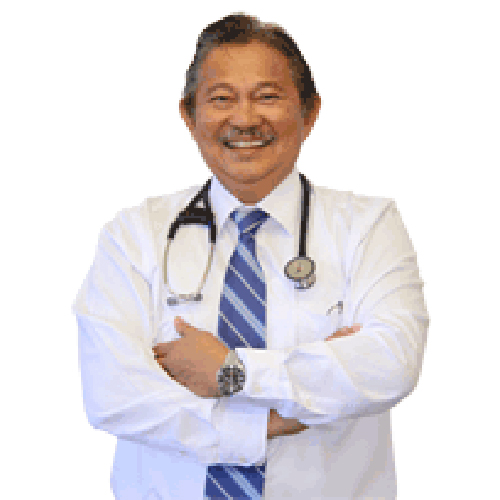 Dr Manuel Fontanilla
General Practitioner
BS, MD, FRNZCGP, FPOA, FPCS, PGDipMSM
Not accepting any new patient enrolment's
For thirty years, Manuel was a practising orthopaedic surgeon, where he dealt with sports and trauma injuries, and spinal deformities.
Dr Fontanilla has taught in premier medical schools in the Philippines and in Oman. He has completed postgraduate studies in Sweden and has performed scoliosis and spinal surgery in Oman. The hallmark of his career was separating Siamese twins joined at the abdomen and pelvic region with a group of surgeons.
Since emigrating to NZ, Manuel has spent ten years in General Practice and is a Fellow of the Royal New Zealand College of General Practitioners. He holds a Diploma in Musculoskeletal Medicine from the University of Otago and has worked in Christchurch Hospital, with rotations in General Surgery, Urology, Plastic and Reconstructive surgery, and Cardiovascular surgery.
With four decades of medical experience, Dr Fontanilla is well qualified to perform skin cancer surgery, cortisone joint injections and platelet-rich plasma therapy for painful soft tissues and joints.
Dr Gisa George
General Practitioner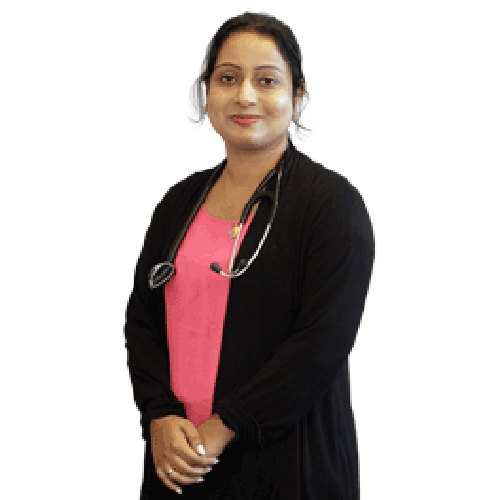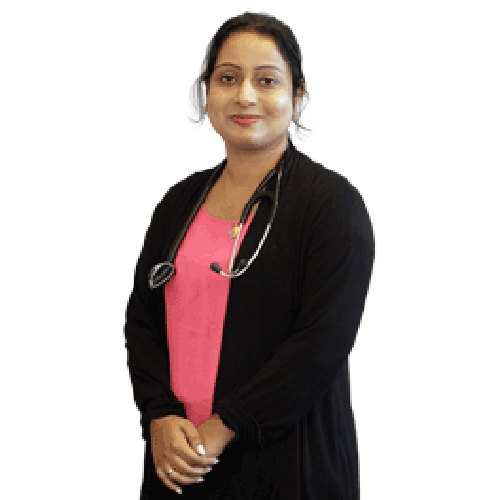 Dr Gisa George
General Practitioner
FRNZCGP, MBBS, MRCGP (UK, with distinction), DCH, Certificate of Skin Cancer Medicine (SCCA), Certificate of Dermoscopy (SCCA)
Not accepting any new patient enrolment's
Dr George completed her undergraduate medical training at Calicut University, India in 2001. She was the best outgoing student in her medical school, securing gold medals for the highest achieving student in Medicine and Surgery. After completing her residency, Gisa immigrated to the UK. Here she gained entry into the Carmarthenshire Vocational Training Scheme in Wales, and acquired experience in Emergency Medicine, Paediatrics, Care of the Elderly and Psychiatry. She completed her General Practice training in 2007 and passed the membership examination of the Royal College of General Practitioners (United Kingdom) with distinction.
Gisa has been working as a General Practitioner in Liverpool since 2008. During this time she has cared for patients in all age groups and belonging to many different cultural backgrounds. She has also looked after patients with complex medical needs. Dr George received training in Palliative Medicine through Aintree University Hospital and has looked after patients affected by terminal illnesses. She has also completed training in minor surgery and joint injections. She is also able to help with Women's Health problems, except family planning/contraception for religious reasons.
Gisa has a Diploma in Child Health, as well as a special interest in chronic disease management, especially diabetes. She has been a tutor for medical students at Liverpool University and has a passion for teaching. Dr George is a GPEP2/3 medical educator for the Royal New Zealand College of General Practitioners.
Dr Marg Legge
General Practitioner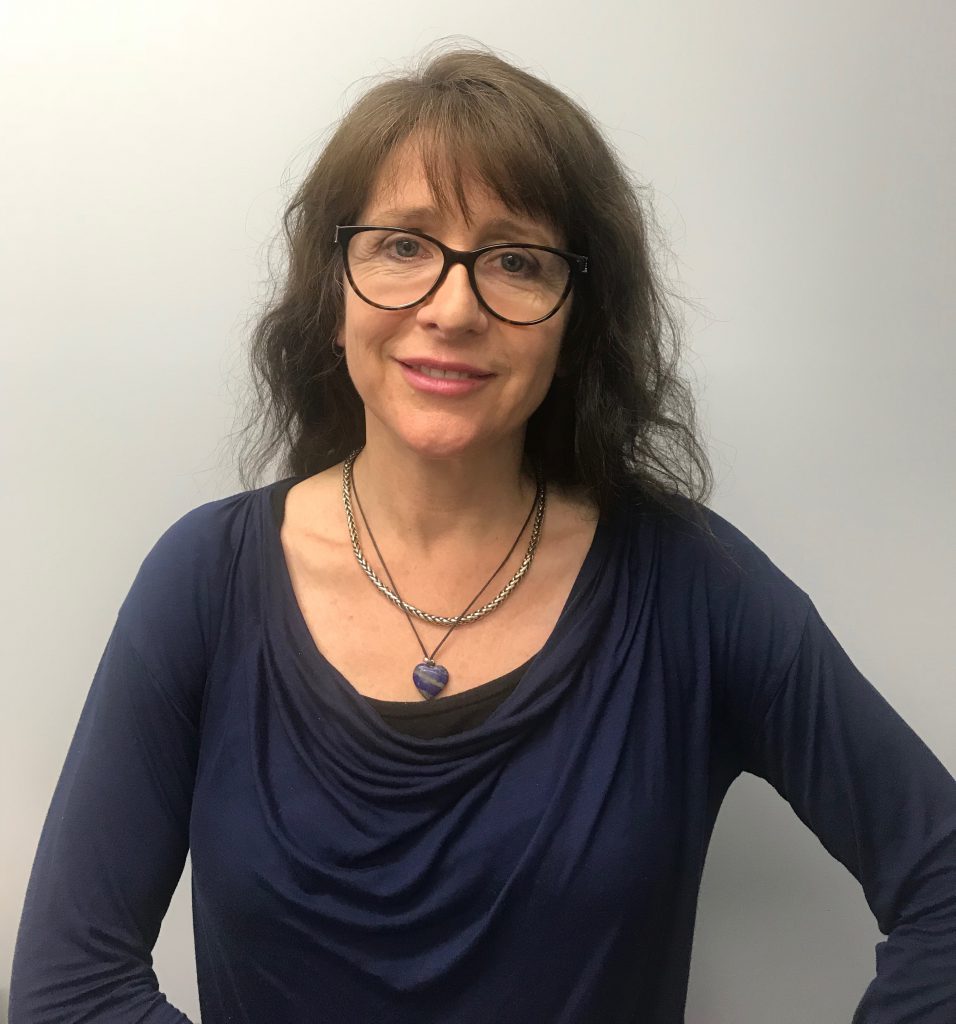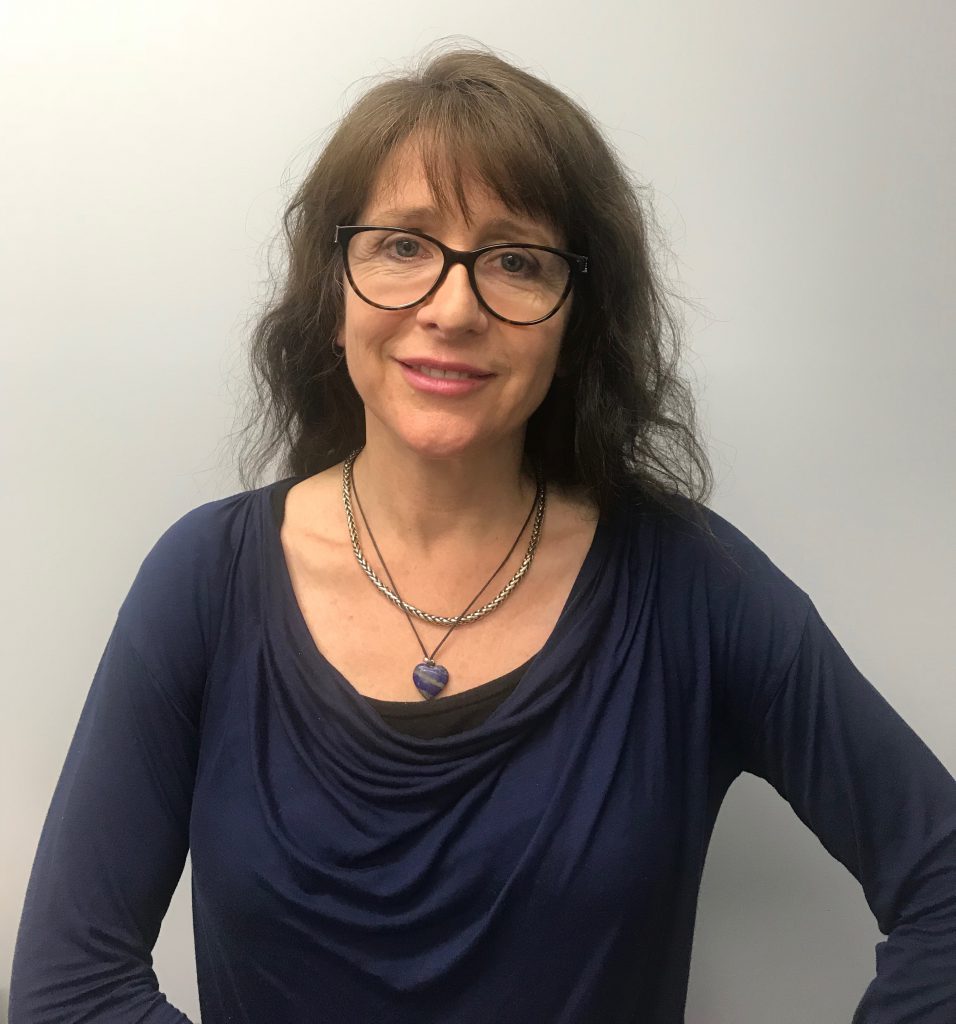 Dr Marg Legge
General Practitioner
BSc, MD
Dr Marg Legge graduated in December 1999 and up until the end of 2016, she worked primarily in hospital medicine both in clinics and inpatient care.
Dr Legge trained for several years in internal medicine including renal medicine, oncology, haematology and also worked in Diabetes clinics. In late 2016, Dr Legge made the decision to change her career path into General Practice and first worked as a GP in rural Wellsford. Dr Legge has 3 children which keep her very busy and has a great passion for horse riding.
Dr David Mauger
General Practitioner
Dr David Mauger
General Practitioner
KNZM, FRACP, FRNZCUC
FAREWELL TO SIR DAVID MAUGER
After 5 and half years at Henderson Medical Centre, Sir David Mauger has made the decision to retire effective 25 September 2020.   Sir David Mauger has had an amazing career including working in Paediatrics for over 40 years. He was the first Paediatrician to specialise in child cancer and set up the first specialist oncology unit. He was also involved with the first bone marrow transplant done in NZ.  Sir David was knighted for these services. Henderson Medical Centre feels very fortunate to have had Sir David as part of the team and it is an honour to have seen him through to his well-earned retirement.
Moving forward, we have employed Dr Thesh Siriwardene who joins us on the 5th January 2021 to take over the care of his patients.  In the interim you are most welcome to book with any one of our other Doctors.
We would like to take this opportunity to thank you for continuing to choose HMC as your primary healthcare provider.
Dr Vivian Santos-Fontanilla
General Practitioner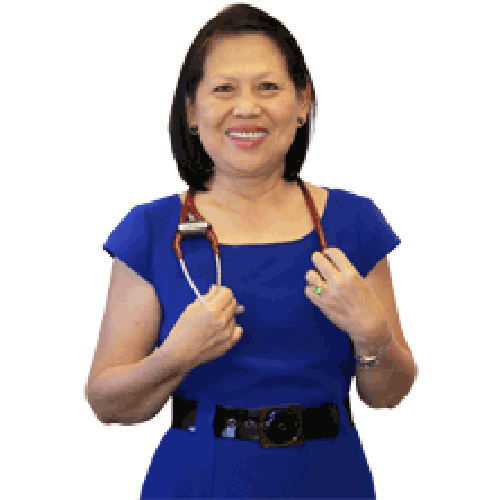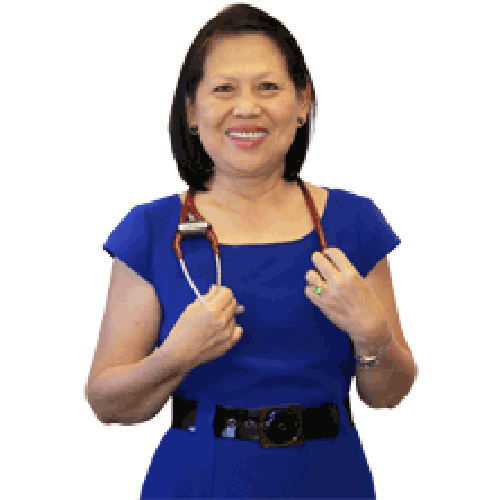 Dr Vivian Santos-Fontanilla
General Practitioner
MD, FRNZCGP, FPCP, AFPCC
Vivian has practiced as a Consultant Cardiologist and Consultant in Internal Medicine in Sweden, Oman and the Philippines for three decades.
Dr Santos-Fontanilla is a Fellow of the Royal New Zealand College of General Practitioners and regularly attends professional development and training to ensure she provides evidence-based and culturally appropriate primary health care services.
Vivian has a special interest in heart disease, womens and childrens health. She is passionate about her work and enjoys working with individuals and their families/whanau in West Auckland.
Dr Anthony Hawes
General and Skin Cancer Practitioner
MBBS (Honours), RNZCGP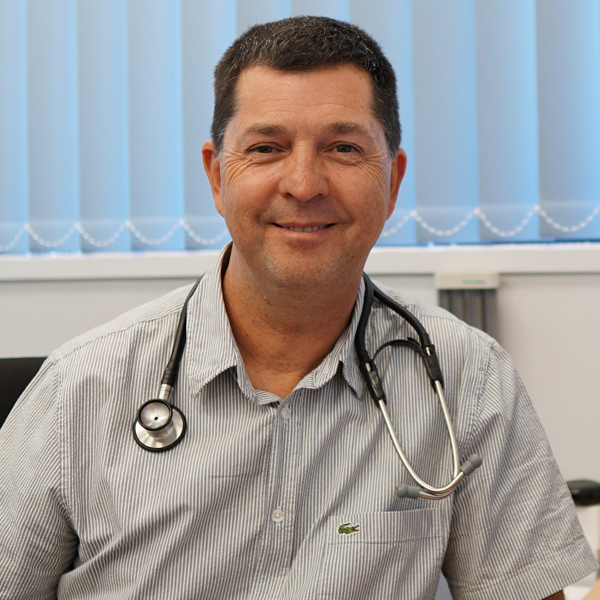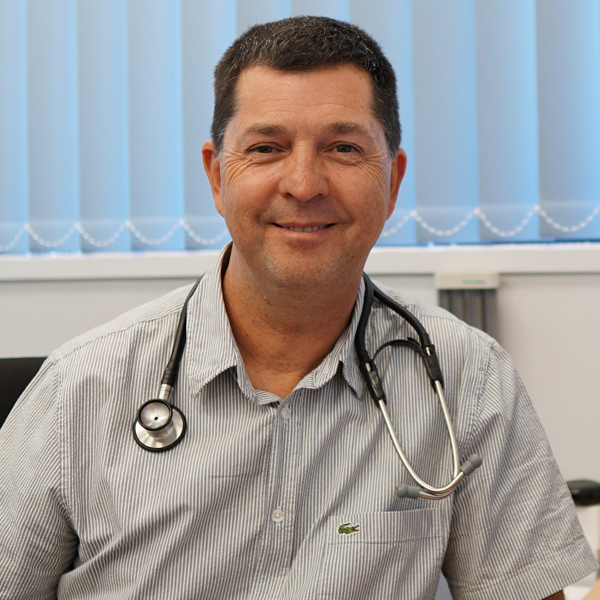 Dr Anthony Hawes
General and Skin Cancer Practitioner
MBBS (Hons) FRNZCGP
Dr Anthony Hawes trained as a Doctor and then as a GP in Sydney Australia.
He is a Fellow of the Royal New Zealand College of GP's and has over 20 years experience as a GP and skin cancer practitioner. He is passionate about identifying and treating skin cancer in New Zealand and uses the latest equipment to assist in the diagnosis and management of these conditions.
Dr Satya Shanbhag
BSc, MBBS, MRCS, PhD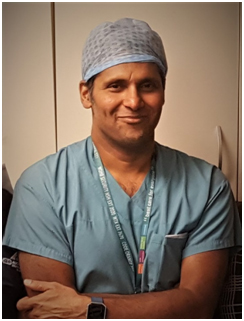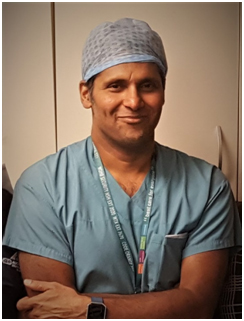 Dr Satya Shanbhag
BSc, MBBS, MRCS, PhD
Honorary Lecture in Surgery, FMHS, University of Auckland
Dr Satya studied medicine in India and then migrated to England to pursue Surgery. He trained with the Royal College of Surgeons of England and worked in General and Vascular Surgery. He moved to New Zealand in 2007 to have a better family life here rather in the UK. He variously trained in General Surgery, Urology, Vascular Surgery and later gravitated towards Cardiothoracic Surgery after his PhD in 2013. During his PhD, he secured more than 2 million dollars towards his research grant and his research was highlighted in TED talks. He gained honorary lectureship for teaching final year medical students and also as one of the examiners. During his Cardiothoracic training he won many prestigious awards from College of Cardiac Surgeons at Tongariro meetings in 2014, 2015 and 2017. He was also invited as a guest speaker to talk on cardiac surgery at Royal College of Surgeons meeting in Adelaide in 2017.During his career Dr Satya has performed many bowel resections, laparoscopic gall bladder and appendicectomies, major leg amputations, vascular grafts, heart and lung operations and also plastic surgeries (Dr Satya is a DHB approved GP Surgeon for performing skin lesions at present). Currently Dr Satya is performing and offering varicose vein surgeries, tissue augmented hernia repairs (no mesh Shouldice and Bassini's repair), operation on lumps and bumps including the breast, haemorrhoid (piles) banding (including sigmoidoscopy), circumcisions, vasectomies (no scalpel and minimally invasive), frenulemectomies and multitude of plastic surgical procedures (simple and complex flaps, skin grafts, simple body sculpting surgery). Dr Satya is probably the only GP Surgeon who offers no mesh hernia repair in New Zealand at present. Satya's other interest is in clinical echocardiography, for which he is allied with University of Vienna. He performs bedside echo as well as comprehensive echocardiograms. Apart from surgery, Satya is a very keen biker and exercise freak. His hobbies are into medical illustration and he writes and draws for prestigious medical journals. Dr Satya comes to HMC only on Tuesdays at this stage, please phone reception if you wish to book an appointment with him.