Meet Our Doctors
Are you looking for a doctor with a wealth of experience, who you can trust to look after your primary healthcare needs in a professional and caring manner? Our team of highly qualified and experienced doctors come from a wide variety of backgrounds. Their range of interest areas are diverse and all doctors collaborate on a regular basis to share knowledge with each other.
To help you find a doctor that's right for you, please read their profiles below.
Francesca Bryant
General Practitioner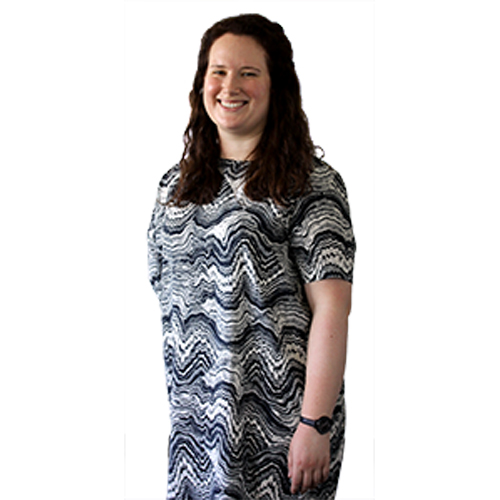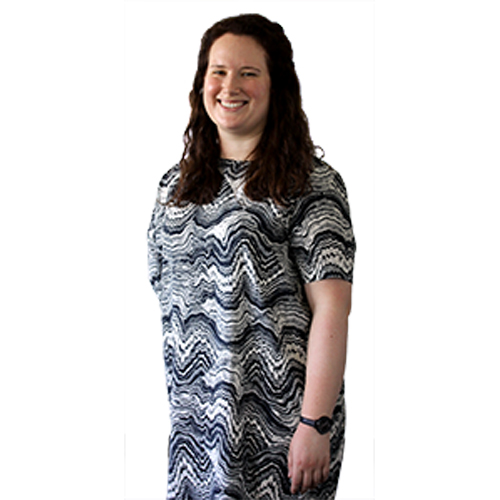 Francesca Bryant
General Practitioner
MBChB, MRNZCGP
Dr Bryant graduated from the University of Otago in 2011 and since then has worked in Hawkes Bay, Auckland, Middlemore and North Shore Hospitals, with a focus on internal medicine. She is currently completing the GP training scheme.
Francesca is passionate about chronic care medicine, womens' health, fertility and travel medicine. Originally from Christchurch, she has also lived in Singapore and Canada over the years. However, she loves Auckland and remains committed to living here.
When not at work, you can find Francesca tramping, at the yoga studio, sampling Auckland's culinary delights or travelling.
Praveen Thanthrige
General Practitioner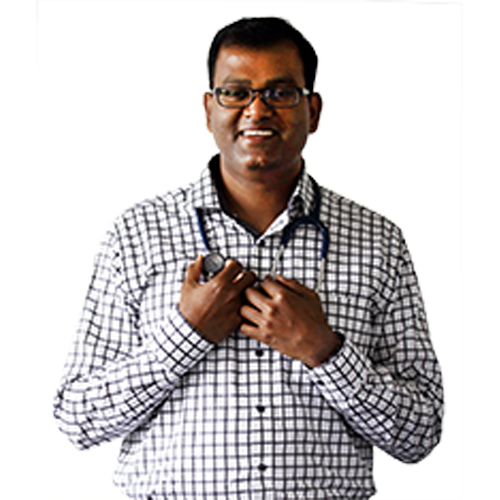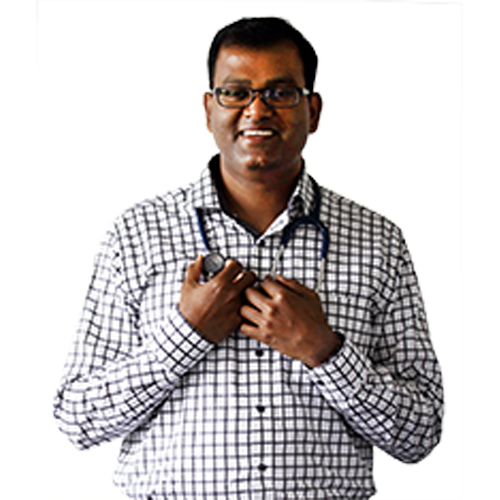 Praveen Thanthrige
General Practitioner
MBBS (Sri Lanka), PGCert (Women's Health) - Otago
Dr Thanthrige studied at the University of Peradeniya in Sri Lanka, graduating in 2007. After working for three years as a medical officer in Sri Lanka including rural hospitals, he moved to New Zealand in 2011. He has spent the last four years working in Auckland hospitals, mainly at Waitemata DHB doing various rotations including General medicine, Orthopaedics and extended rotations in Womens' health, General surgery and Emergency medicine. Praveen commenced GP training in December 2016 and is currently working towards Fellowship with the Royal New Zealand College of General Practitioners.
Praveen believes in the holistic approach to patient care, the continuity of care and the concept of "family doctor" when looking after his patients. His sub-speciality interests include minor surgery and skin lesions/dermatoscopy and plans to further expand his knowledge in these areas. He has done a recent post graduate certificate in Women's Health at University of Otago and frequently attends various seminars, symposia and workshops to keep himself up to speed with the constantly updating medical knowledge.
Being Sri Lankan, Praveen is fluent in English and Sinhalese and enjoys going on nature treks/walks and listening to music as a form of relaxation during his spare time. His other interests involve computers and electronics, motor mechanics, cooking and spending time with his family.
Tom Marks
General Practitioner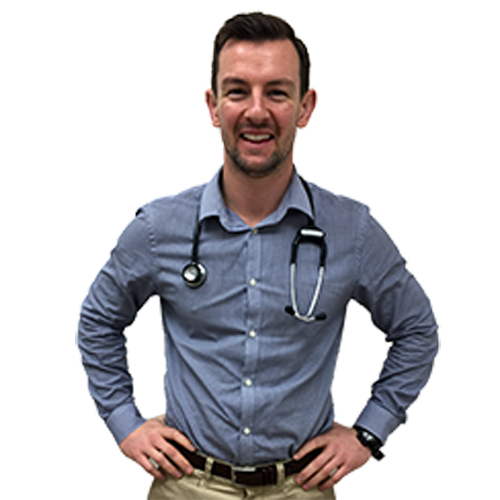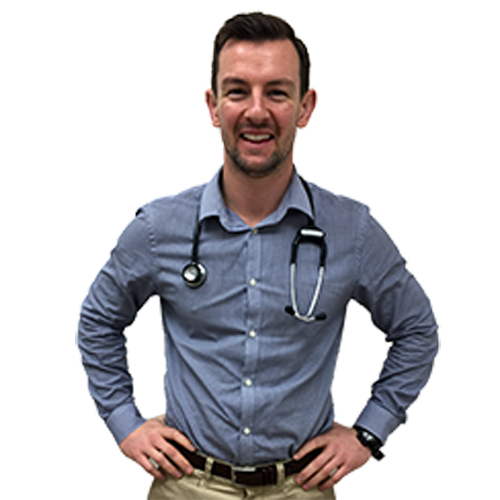 Tom Marks
General Practitioner
BM, BSc (Hons), FRNZCGP, PG Dip. SportsMed, Advanced Clinical Certificate of Dermoscopy (SCCA), Advanced Clinical Certificate of Skin Cancer Medicine & Surgery (SCCA)
Dr Marks studied at the University of Southampton in the UK, graduating in 2008. After working for two years in a nearby hospital, he moved to Tauranga where he worked in general surgery, then Hamilton where he worked in orthopaedic surgery before returning to the Bay of Plenty to commence GP training.
Tom is passionate about raising health awareness and practices this himself with regular exercise. His particular interests are skin cancer detection and surgery, orthopaedics/sports medicine/fractures, minor surgery and men's health. Tom has completed high level training with the Skin Cancer College Australasia and is Skin Cancer College Accredited. He also regularly performs circumcisions in one of our on-site surgical theatres.
Sylvia Patricia "Trixie" Yam
General Practitioner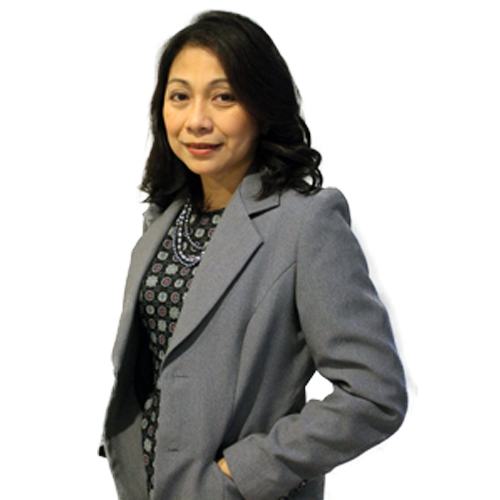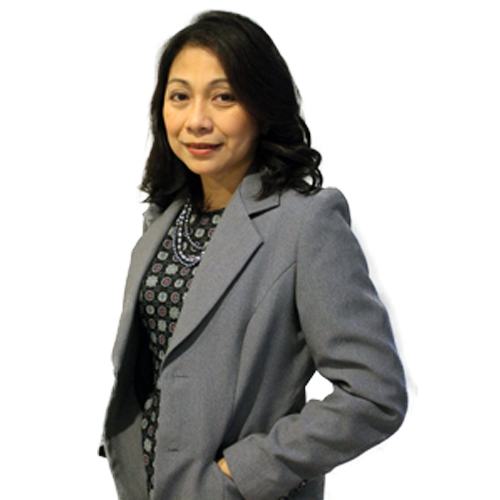 Sylvia Patricia "Trixie" Yam
General Practitioner
BSc, MD
Trixie graduated at De LaSalle Health Sciences Institute, Philippines in 1991. Prior to this she studied four years at University of Santo Tomas where she gained her Bachelor in Science, Major in Psychology.  She attained ten years of clinical practice as an Internal Medicine specialist in The New Medical City and St. Luke's Medical Centre, two prestigious hospitals in the Philippines. Prior migrating to New Zealand in 2009, she was Head of Medical Division of Fortune Care, a major health insurance company.
After passing her New Zealand competency exams, Dr Yam worked as junior doctor in a variety of hospitals – North Shore, Waitakere and Starship. During her tenure, she embraced diversity in the workplace and honed her medical knowledge working with numerous cases.  Her specific interests include Internal Medicine, Women's health and Paediatrics.
Trixie is fluent in English and Tagalog. Outside the clinic, she loves designing and creating jewellery, reading a novel and spending time with her family.
Claire Chu
General Practitioner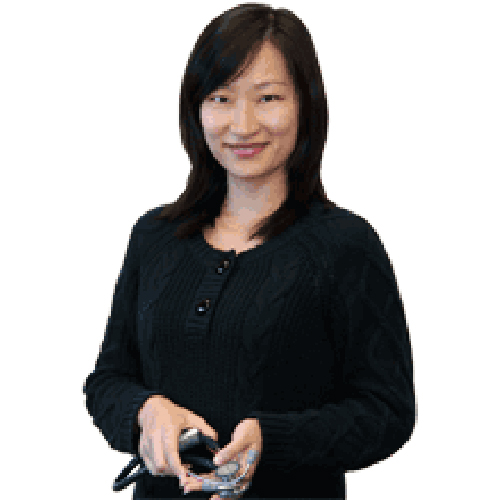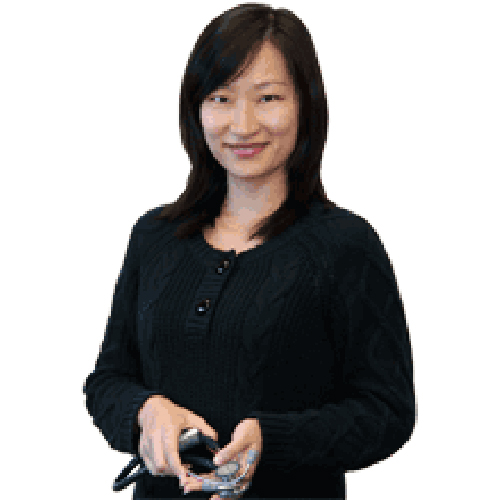 Claire Chu
General Practitioner
MBChB, Dip Paeds, FRNZCGP
"I believe good medicine looks at treating an illness as well as the effects of the illness in a person as a whole."
Claire graduated from Otago University in 2004 and has since worked in all four hospitals in the Auckland region, with various experience in different specialties including Starship Paediatrics, Obstetrics and Gynaecology, General/Respiratory/Renal medicine, Surgery and Geriatric medicine. In 2007, her enthusiasm in children's health prompted her to comple a Diploma in Paediatrics and she is now a Fellow of the Royal New Zealand College of General Practice with updated knowledge and skills to provide a high quality of care.
Claire emigrated with her family from Taiwan and has been resident in NZ since 1996. She is fluent in both English and Mandarin. She enjoys working alongside her patients to improve their health. She cares for people in all age groups and with all cultural backgrounds. Her special interests are childrens health, womens health, contraception/fertility issues, family medicine, chronic care management and minor surgery.
Claire lives in central Auckland with her doctor husband Daniel. In her private time she enjoys jazz/hip hop/cultural dancing, outdoor sports, music and shopping.
Manuel Fontanilla
General Practitioner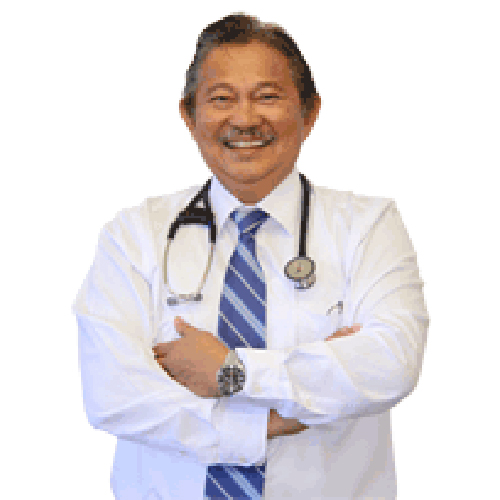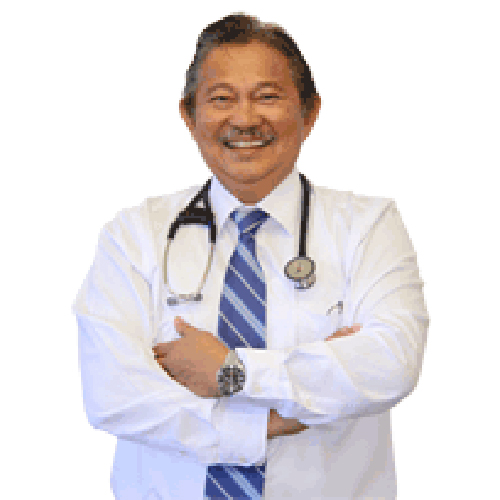 Manuel Fontanilla
General Practitioner
BS, MD, FRNZCGP, FPOA, FPCS, PGDipMSM
For thirty years, Manuel was a practising orthopaedic surgeon, where he dealt with sports and trauma injuries, and spinal deformities.
Dr Fontanilla has taught in premier medical schools in the Philippines and in Oman. He has completed postgraduate studies in Sweden and has performed scoliosis and spinal surgery in Oman. The hallmark of his career was separating Siamese twins joined at the abdomen and pelvic region with a group of surgeons.
Since emigrating to NZ, Manuel has spent ten years in General Practice and is a Fellow of the Royal New Zealand College of General Practitioners. He holds a Diploma in Musculoskeletal Medicine from the University of Otago and has worked in Christchurch Hospital, with rotations in General Surgery, Urology, Plastic and Reconstructive surgery, and Cardiovascular surgery.
With four decades of medical experience, Dr Fontanilla is well qualified to perform skin cancer surgery, cortisone joint injections and platelet-rich plasma therapy for painful soft tissues and joints.
Gisa George
General Practitioner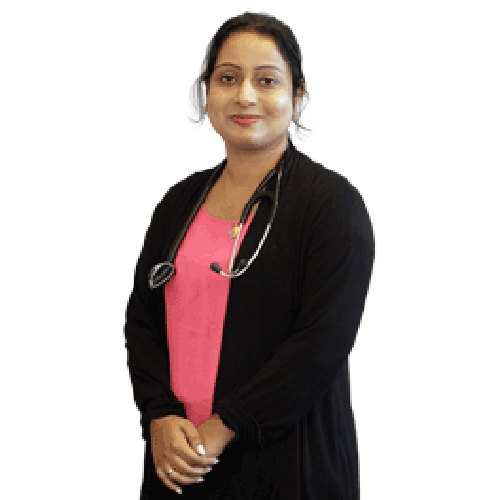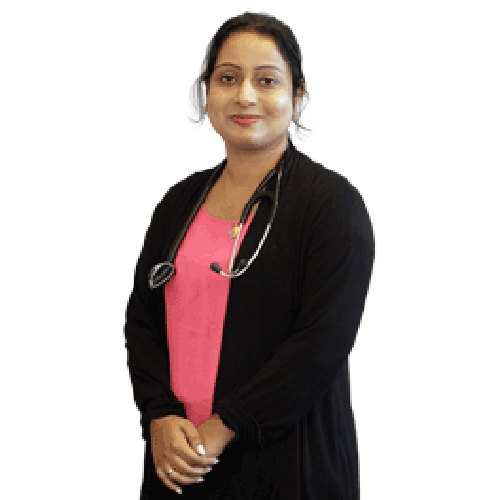 Gisa George
General Practitioner
FRNZCGP, MBBS, MRCGP (UK, with distinction), DCH
Dr George completed her undergraduate medical training at Calicut University, India in 2001. She was the best outgoing student in her medical school, securing gold medals for the highest achieving student in Medicine and Surgery. After completing her residency, Gisa emigrated to the UK. Here she gained entry into the Carmarthenshire Vocational Training Scheme in Wales, and  acquired experience in Emergency Medicine, Paediatrics, Care of the Elderly and Psychiatry. She  completed her General Practice training in 2007 and passed the membership examination of the Royal College of General Practitioners (United Kingdom) with distinction.
Gisa has been working as a General Practitioner in Liverpool since 2008. During this time she has cared for patients in all age groups and belonging to many different cultural backgrounds. She has also looked after patients with complex medical needs. Dr George received training in Palliative Medicine through Aintree University Hospital and has looked after patients affected by terminal illnesses. She has also completed training in minor surgery and joint injections.
Gisa has a Diploma in Child Health, as well as a special interest in chronic disease management, especially diabetes. She has been a tutor for medical students at Liverpool University and has a passion for teaching. Dr George is a GPEP2/3 medical educator for the Royal New Zealand College of General Practitioners.
Since 2013, Gisa had been working at Holycross Hospital in India, where she gained further experience in emergency medicine and management of tropical illnesses. She emigrated to New Zealand in January 2015 to join her husband, who is a consultant at Auckland City Hospital. They have now settled in Epsom with their two sons.
During her free time, Gisa enjoys dancing, music, cooking, walking, spending time with her family outdoors and shopping.
Colin Katzen
General Practitioner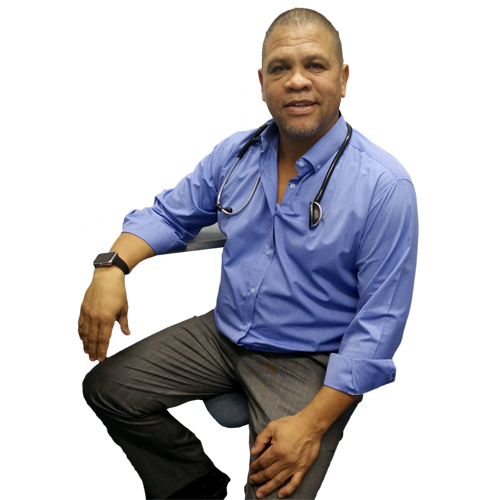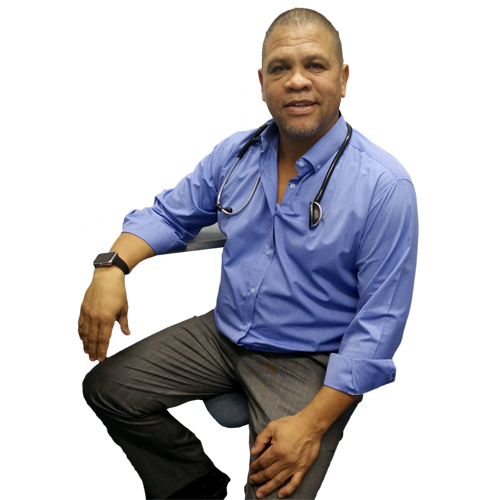 Colin Katzen
General Practitioner
MD
Colin is a South African trained doctor that has been working in General Practice for the last 15 years. He was an AFS intercultural exchange student to the Unites States in 1983 and 1984. In addition, Dr Katzen was a keen athlete and was a South African Schools Champion in 800m and 1500m.
Colin has worked as a GP in South Africa, Australia, Ireland and Masterton during the last 15 years. He also worked as a remote site Medical officer for International SOS prior to relocating to NZ with his family. Dr Katzen's interests are sports medicine, community development and diabetes care.
Colin was the team doctor for the Eagles Rugby Franchise in South Africa for six seasons. In his spare time, he enjoys spending time with family, watching sports and getting involved in outdoor activities.
Bill Mackey
General Practitioner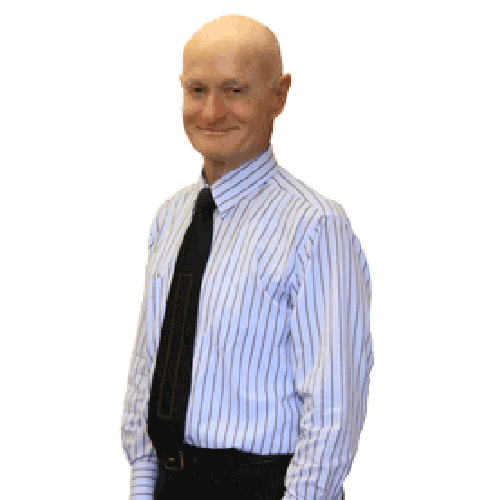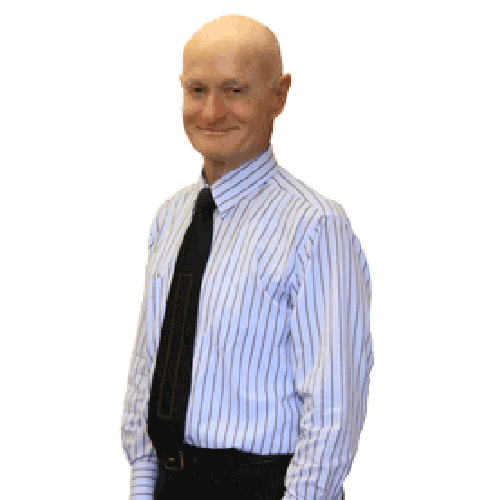 Bill Mackey
General Practitioner
MBChB, DipObst, Dip Cosmetic Medicine, FACAM
We are delighted to announce that Dr Bill Mackey has returned to General Practice at Henderson Medical Centre! While he may need no introduction to some of you, Dr Mackey has spent much of his medical career running his own busy General Practice in the heart of Henderson.
Over the last few years, Bill owned and operated a medical supply company, and also gained further qualifications in appearance medicine. He is a Fellow of the Australasian College of Aesthetic Medicine and regularly performs Botox injections and other cosmetic procedures on-site.
Dr Mackey has returned to General Practice to help with the current nationwide GP shortage. This ensures that we have plenty of doctors available to accommodate all of our patient needs. He brings a wealth of knowledge and experience to Henderson Medical Centre and acts as a mentor for our younger doctors.
Bill is enjoying being back and plans to stay with us for the forseeable future, offering both general practice and appearance medicine consultations and procedures. If you would like further information about the range of appearance medicine procedures available, please click here or make a free initial consultation with Dr Mackey through reception.
Rodney Marks
General Practitioner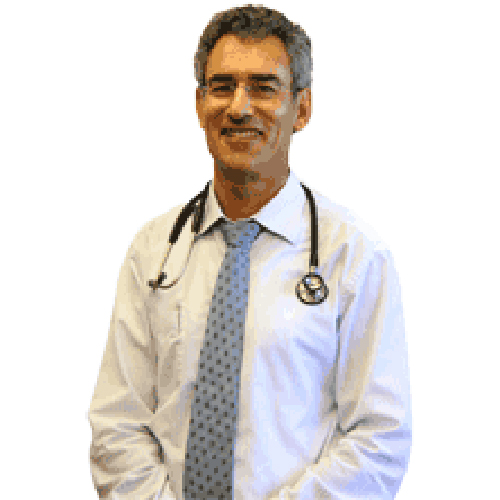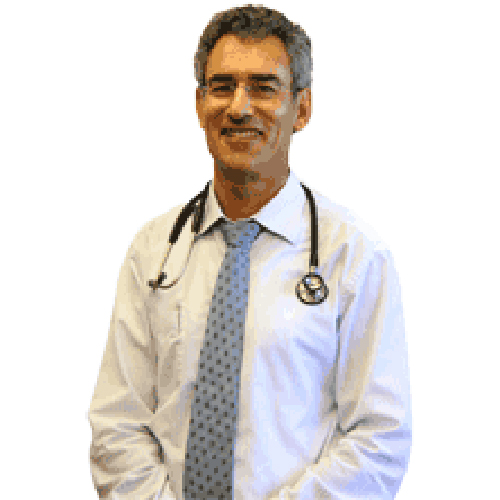 Rodney Marks
General Practitioner
B.Sc (Hons), MBChB, DCH, FRNZCGP, Advanced Clinical Certificate of Skin Cancer Medicine and Surgery (SCCA), Certificate in Advanced Dermoscopy and Histopathology (University of Queensland), Certificate in Dermoscopy (SCCA), Certificate in Skin Cancer Medicine (SCCA)
Dr Rodney Marks has been working in West Auckland as a General Practitioner since he came to New Zealand in 1994. Before that he was in private practice in South Africa for over 10 years. After qualifying there in 1981 he gained a Diploma in Child Health.
Rodney has a special interest in the  treatment of suspicious skin growths and he attends international courses on this subject. He uses Dermatoscopic assessment of individual skin growths or full body skin checks. Rodney will discuss your Dermatoscopic findings and the recommended treatment. Any  surgery that may be  required will be explained with the aid of diagrams and photographic images. Private medical insurance could be used to obtain a refund for the surgical procedures. Non-surgical treatment of benign or pre-cancerous skin growths can be carried out either by diathermy or cryotherapy.
Rodney also treats problematic snoring using the Snore-Op procedure. An  appointment can be made with Rodney to discuss snoring and the benefit of Snore-Op. Click here for further information.
Being a fitness enthusiast Rodney believes in regular exercise as a means of preventing health risk factors and slowing ageing.
David Mauger
General Practitioner
David Mauger
General Practitioner
KNZM, FRACP, FRNZCUC
David retired from Starship Childrens Hospital in 2006 after a 40 year career in Paediatrics. He was the first Paediatrician to specialise in child cancer in NZ and set up the first specialist oncology unit. He was also involved with the first bone marrow transplant done in NZ. David was a member of the group that set up the Child Cancer Foundation and an advocate for the establishment of Starship Childrens Hospital. In 2002, David was knighted for these services.
Since leaving Starship Hospital, Sir David has become a trainee in Urgent Care, a branch of medicine closely related to General Practice. He has five sons who all make movies and seven grandchildren who all live in Auckland. His other interests include classic yachts and Ceroc dance.
Vivian Santos-Fontanilla
General Practitioner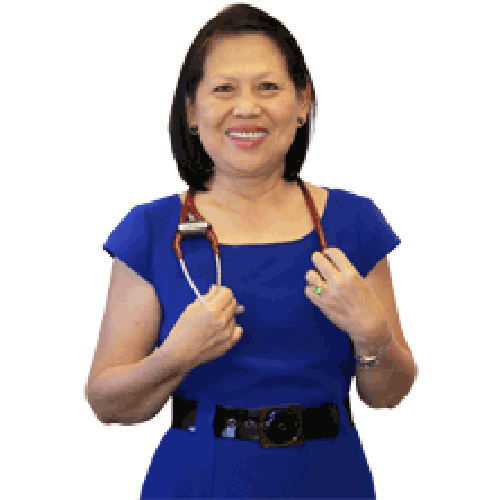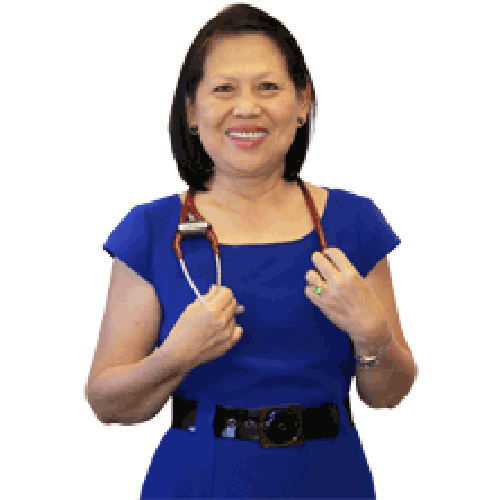 Vivian Santos-Fontanilla
General Practitioner
MD, FRNZCGP, FPCP, AFPCC
Vivian has practiced as a Consultant Cardiologist and Consultant in Internal Medicine in Sweden, Oman and the Philippines for three decades.
Dr Santos-Fontanilla is a Fellow of the Royal New Zealand College of General Practitioners and regularly attends professional development and training to ensure she provides evidence-based and culturally appropriate primary health care services.
Vivian has a special interest in heart disease, womens and childrens health. She is passionate about her work and enjoys working with individuals and their families/whanau in West Auckland.