Cosmetic Medicine
Dr Bill Mackey is a Fellow of the Australasian Society of Cosmetic Medicine and regularly performs cosmetic procedures at Henderson Medical Centre. There are three main medical procedures that can markedly give a more youthful appearance:
Muscle relaxants (Botox

®

 or Dysport)
Dermal fillers (from USA, Switzerland, Sweden and Holland)
Platelet-rich plasma (PRP)
These procedures are very safe and use products that naturally disappear from the body. Side effects are extremely rare.
Non-surgical Face Lift
A full non-surgical face lift is a multi-step treatment that involves the use of both advanced dermal fillers and muscle relaxants. PRP is often used in addition to these treatments. By targeting areas of the face where the skin has permanently creased or lost volume, Dr Mackey is able to immediately restore facial contours and restore a much more youthful appearance.
Muscle Relaxants for Wrinkle Prevention
Botulinim is a purified protein which stops muscles from contracting and allows the fine lines they create to smooth out around the face. The more commonly known Botulinum products are Botox (USA) and Dysport (UK). Both are registered medicines with the NZ Ministry of Health.
Areas that can be enhanced include:
crow's feet at corners of eyes
frown lines
forehead lines
smile lines – nose to outside mouth
marionette lines
bunny lines
chin lines
Can treatment cause damage to the body?
Botulinum is one of the safest and mose effective treatments in cosmetic medicine today. Given in an extremely diluted form, it is also treated, purified, sterilized and then put through a washing process to eliminate any harmful side effects.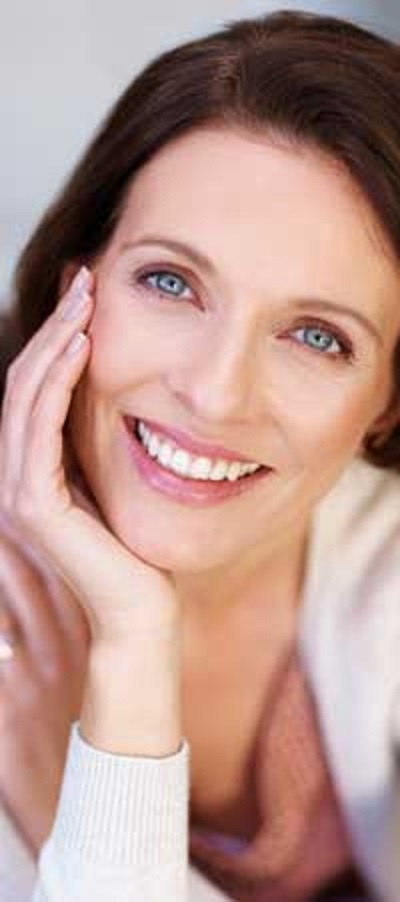 Dermal Fillers
Injectable fillers are one of the most popular facial rejuvenation techniques. As we age, the underlying tissues that keep our skin looking youthful and firm begin to break down due to the effects of gravity, sun exposure, diet, genetic factors and years of facial movement.
How is the procedure done?
Dermal fillers are injected just below the skin surface to fill in lines, wrinkles and scars. Unlike surgical facelifts that stretch the skin over bone, they restore volume for a more natural, youthful appearance.
Lip Enhancement
Lip Enhancement is a relatively simple and non-surgical procedure that only requires a local anaesthetic. The lip area is injected with dermal filler in order to provide the level of plumpness sought.
PRP Facial Rejuvenation
This technique offers the latest in anti-ageing facial rejuvenation, using your own cells with platelet-rich plasma. Platelets contain many important growth factors that are responsible for:
Tissue regeneration
Increased collagen formation
Matrix formation
Wound healing
How is the procedure done?
A small blood sample is taken and centrifuged to separate the enriched plasma, which is then injected into the skin. The platelets gradually increase collagen production, which may increase skin thickness and overall health of the skin. While this is a recent Cosmetic Medicine procedure, it has been used in wound healing for years.
Areas that can be treated include:
crinkling skin around the eye
crêpey thinning skin on the neck
mid-face area
décolletage
Treatment plan and results:
Normally, several treatments are required, four weeks apart. Minimal swelling, bruising and redness are to be expected for one to two days after each treatment. Final results do take time, with the optimal effect usually seen a few months after initiation of treatment.
Excessive Sweating
Hyperhydrosis (excessive sweating) is a major problem for many people. The most common area to treat is the armpits. The treatment we offer provides an extremely effective result.
How does the treatment work?
Muscle relaxants have been found to be effective in the management of excessive sweating. The chemical released by nerve endings to stimulate muscle contraction, acetylcholine, is the same chemical that causes sweat glands to produce sweat.
How long does the treatment last?
The treatment lasts an average of six to nine months. Many patients come in for regular treatments, to ensure that this problem is almost completely eliminated from their lives. Others choose to come in before an important engagement (weddings, reunions etc) or before an important public appearance.
Treatment Cost Guideline

Muscle relaxants:

$300 – $400* (for frown lines)

Dermal fillers:

$495* upwards

Platelet-rich plasma (PRP):

$550 *Please note: Additional theatre and material charge will apply $75 per 30 minutes (or part therefore).
* Prices can vary widely depending on your requirements. If you would like to learn more, please make an appointment to see Dr Bill Mackey, to assess what he can offer and the costs involved. The cost for the initial consultation is $43.00 if you are enrolled with us, or $85.00 for a casual patient.